You might be a fool to dream of wealth or to be forever Young, but you are quite right in hoping for love, happiness or perhaps just a hug from a loved one on a rainy day. The difference between a hope and dream is that your hope is a desire for something attainable, something that you might believe you can get even if it's difficult or take time. A dream on the other hand might just be a dream, one to harbour in your heart knowing, that it will in all likelihood never come true.
If you ask me, you might be better off saying goodbye to a far-fetched dream that will never come true, but to give up hope that's what's going to knock you off your feet. If you ask where I'm going with this then sit back and let me introduce you to Kiersten and Tobin who might be the women to prove my rambling wrong. Kiersten is a successful business woman, who has made her energy drink ICE a multimillion dollar success, while Tobin is a top of the charts singer touring the US with her band followed by the hot gazes of women looking to be her partner of choice even if just for a short tryst. Those two has made every dream come true - have they not? Wealth and success on any scale !
So I was wrong, was I not? Any dream can come true ! Go go go make that dream of yours come true! Well, perhaps you should take a closer look. Did all this success really make for a couple of happy women? You might have guessed by now that to both Kiersten and Tobin success does not spell H A P P I N E S S. Something is missing and while it's easy to see that they both lack love and companionship in their lives, it's perhaps not quite as clear to the eye, that they have both given up hope of finding just that. That's really what this story is about finding the courage to hope for more and believing that YOU are worthy of love! If you give up hope how will you ever trust yourself enough to reach out an ask for what you want?
If you want the plot you can read it
here
, but basically it goes like this - top of the charts singer Tobin wants Kierstens company as her sponsor and takes up in hot pursuit of Kiersten to get what she wants..... which might be just a bit more intimate than a sponsorship.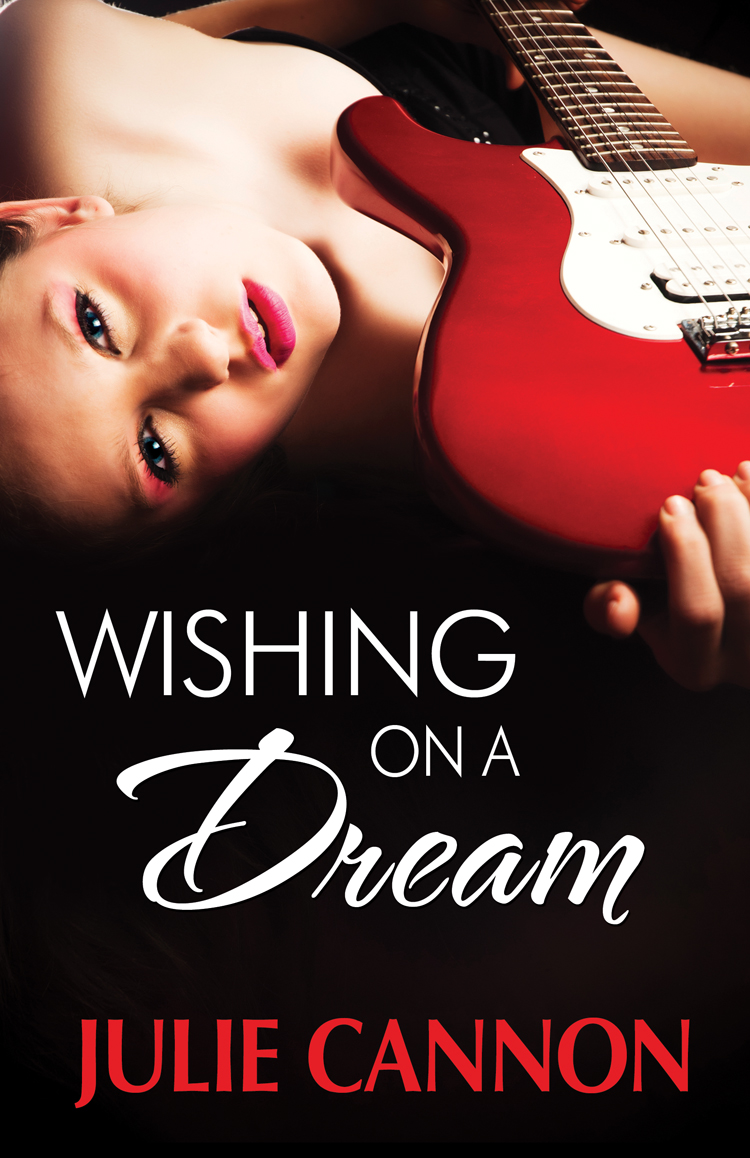 "Wishing on a Dream" has an uneven story line graced with a good and witty dialog in the first parts of the book, and this is by far the best feature of this story. I found the character of Kiersten likable and with some depth, even if you might stop and wonder if it's likely that you will find a long time out lesbian woman of 36 who has done little more than kiss a date goodnight at her front door? But hey each to their own, even if it's the "love them and leave them" type of short sexual encounters Tobin prefer. On the other hand I have a slight problem with all the success cramped into the life of a 25 year old woman like Tobin, but who know's how the music industry works? Enough said - it's lesfic, no drama, no real angst and a little light on the romance. All in all a standard read.
I'll leave it up to you to decide if "
Wishing on a dream
" is where you'll spend your reading time and money. You should know that I was treated to a free copy of the book by Bold Strokes Books.